GhostBustier: The Story of the Real Ghostbusty: A Burlesque
The Ghostbusty babes are back!
The all female reboot of the Ghostbusters film is quickly approaching, so join Gorilla Tango Theatre to celebrate the ladies that did it first, did it better, and did it BUSTIER!
Your favorite monotone New York receptionist, Janine, will guide you through "GhostBustier: The Story of the Real Ghostbusty" with all the sarcasm and apathy she's known for. It's the story we all know and love of paranormal fighting scientists with a sexy spin that brings the classic comedy to the stage in the sensual style that Gorilla Tango Burlesque is known for.
Watch as your four favorite fear-fighters shimmy their way to saving New York from a sexy Slimer, a curvaceous Stay Puft Marshmallow Woman, and a bevy of gorgeous ghosts.
When there's trouble in your neighborhood, boob ya gonna call?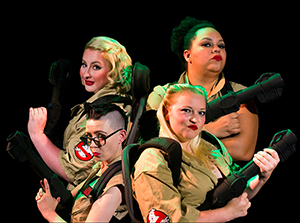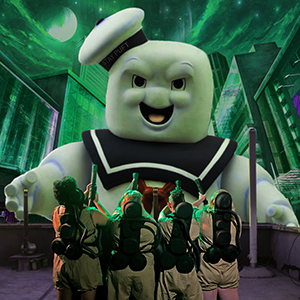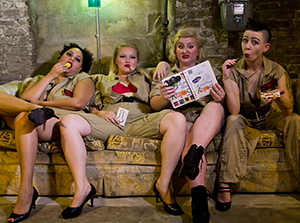 "GTB nerd offerings generally do not disappoint. As long as there is an enthusiastic audience, several winks, an occasional nudge and lots of stripping, burlesque is usually successful. That said, "Ghostbusty" is, in a word, exceptional…See it for yourself. Unlike crossing the streams, you won't regret it."
Edge Media

"4 Stars – Highly Recommended: A nicely done bawdy adventure filled with tons of humor, smart design and some bearskin or more accurately--striptease. ...an explosion of laughs and naughty delights."
Suburban Journals of Chicago Inc

"Ghostbusty hits every major beat from the first film - with some naughty twists... I didn't know there could so perfectly be a female Rick Moranis in this world, but there is. GO GEEK OUT? Yes!"
Geek Girl Chicago, Chicago Now


Produced by Gorilla Tango Burlesque.

BRINGING A LARGE GROUP? Special group pricing available for groups of 8 or more. Use discount code GROUP2015 to receive $22 tickets - online purchases only. Additional restrictions apply: you MUST purchase all tickets in a single purchase, no add-ons, exchanges, or refunds possible. Cannot be used retroactively.


Show Rating - R
Show Type -