DD7 in Thunderballs: A James Bond Boylesque
If you've seen one James Bond film, you've seen them all. But you've never seen Bond quite like this! In this sexy spy striptacular where James Bond is played by a lovely lady, and all the - er - lovely Bond ladies are played by guys, the James Bond formula for success is dissected and deconstructed in the most self aware burlesque/boylesque satire yet.

When MI6 learns that someone has been stockpiling vast quantities of gold, they suspect bouillon dealer Blofeld Goldfinger LeChiffre, head of the Global Leaders for International Terrorism, Revenge and Extortion (GLITRE) of being involved and send James Bond, agent DD7, to investigate. Bond soon uncovers an audacious plan -- Operation: Genius Evil Plan to be exact. Can James Bond stop this criminal organization from destroying the world? And can he do it before losing his shirt?

Ages 18 and over only.
Duration: approximately 60 minutes.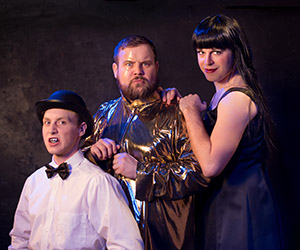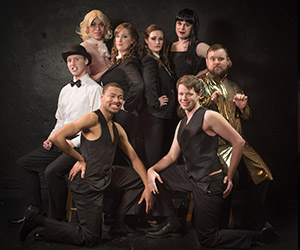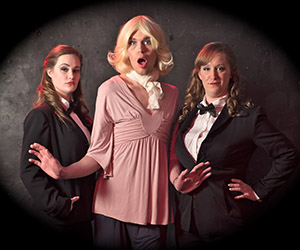 "DD7 in Thunderballs is a non stop laugh fest from start to finish."
Playlist HQ

"Smokin'...terrific physical comedy."
Edge Chicago

"Sure to seduce the audience and have them wanting more..."
Logik Radio (WLGK)

Written and Directed by Jeremy M. Eden (Holy Bouncing Boobies!)
Choreographed by Kaitlin Fleharty (Holy Bouncing Boobies!, Boobs on Endor)
Costume Design by Andrea Berting
Produced by Gorilla Tango Burlesque

BRINGING A LARGE GROUP? Special group pricing available for groups of 8 or more. Use discount code GROUP2015 to receive $22 tickets - online purchases only. Additional restrictions apply: you MUST purchase all tickets in a single purchase, no add-ons, exchanges, or refunds possible. Cannot be used retroactively.


Show Rating - R
Show Type -