Game of Thongs: A Game of Thrones Burlesque
Trouble is brewing in the busty kingdom of Breasteros. When the honorable Lord Ned Stark-Naked is called to the capital to help his king defend the Glitter Throne from a sexy threat to the east, he enters a world of scandalous intrigue. Join Ned as he encounters as many of your favorite characters as we could conceivably fit into an hour-long show – incestuous twins, an irresistible horselord, the only bastard hot enough to melt the ice at the Wall, and of course, dancing direwolves. Ned soons learns there's only one way to survive in Breasteros: when you play the Game of Thongs…you strip or you die.

Ages 18 and over only.
Duration: approximately 60 minutes.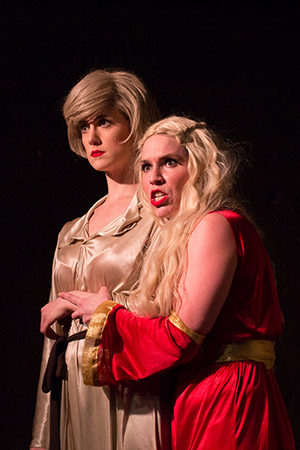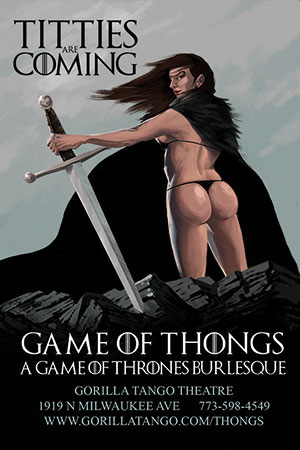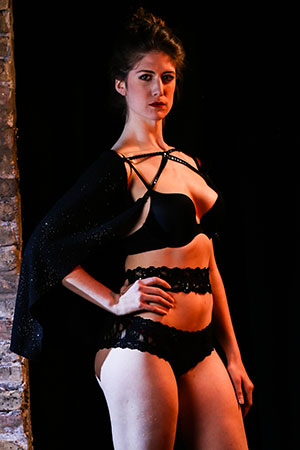 "The thrill of Gorilla Tango Burlesque shows has never been the nudity. I certainly don't mind seeing fearless, mostly naked women leaping and gyrating across an intimate black-box stage. But I've got free access to way raunchier stuff on my iPhone. No, GTB is a live-action version of Airplane!, packed with sight gags, asides, and skewed-angle thinking that elicit the best kind of laughs."
Kicking the Seat

"A tribute as well as a parody, Game of Thongs affectionately makes fun of the well-loved drama everyone can't seem to get enough of... if you're a fan of Game of Thrones, exuberant camp, or can appreciate a well-placed set of glittering pasties, you will certainly survive the Game."
Buzznews.net

"Gorilla Tango Burlesque has a knack for selecting contemporary songs that fit well with the scenes and add to the comedy… The dance numbers are polished, entertaining and most importantly, hot!"
Edge Media

Directed by Adelaide Lee
Written by Polly Pom Poms
Choreographed by Jean Wildest
Costume Design by Rafaela Valderrama
Produced by Gorilla Tango Burlesque.

BRINGING A LARGE GROUP? Special group pricing available for groups of 8 or more. Use discount code GROUP2017 to receive $22 tickets - online purchases only. Additional restrictions apply: you MUST purchase all tickets in a single purchase, no add-ons, exchanges, or refunds possible. Cannot be used retroactively.


Show Rating - R
Show Type -