Boobs on Endor: A Return of the Jedi Burlesque
In the epic conclusion of GTB's sexy saga, the risque Rebel Alliance confronts the evil Galactic Empire for once and all. Keep calm and yub nub on as we gather to celebrate those brave souls who led the Rebellion to victory: The Mighty Ewoks!

Ages 18 and over only.
Duration: approximately 60 minutes.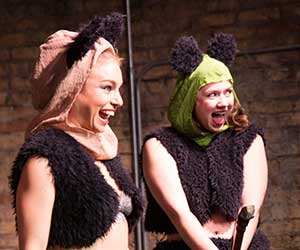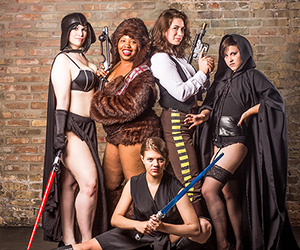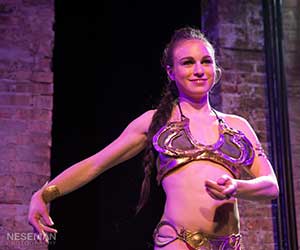 "Everything burlesque should be...Trust me, it's worth seeing."
Great Lakes Den

"Titillating... good-natured goofiness. "
Chicago Reader

" As per usual the ladies deliver, both in the sex appeal and the comedy...I highly recommend this production without any reservations."
Showbiz Chicago

"Boobs on Endor: A Return of the Jedi Burlesque is a sexy hilarious good time and is a must see for all Star Wars fans, and anyone who loves beautiful talented woman who know how to get your blood pumping."
D20 Girls

Directed by Nicole Keating
Written by Andrew Daar
Choreographed by Kaitlin Fleharty
Costume Design by Kristen Ahern
Produced by Gorilla Tango Burlesque.

BRINGING A LARGE GROUP? Special group pricing available for groups of 8 or more. Use discount code GROUP2015 to receive $22 tickets - online purchases only. Additional restrictions apply: you MUST purchase all tickets in a single purchase, no add-ons, exchanges, or refunds possible. Cannot be used retroactively.


Show Rating - R
Show Type -