DON'T BLINK: A Doctor Who Burlesque
BRINGING A LARGE GROUP? Special group pricing available for groups of 8 or more. Use discount code GROUP2013 to receive $28 tickets - online purchases only. Additional restrictions apply: you MUST purchase all tickets in a single purchase, no add-ons, exchanges, or refunds possible. Cannot be used retroactively.

Is that a sonic screwdriver in your pocket or are you just happy to see me?

Come travel through time and space with The Doctor and his companion, Cort, in their silliest, sexiest and most "lady-like" adventure yet! When a rough ride in the TARDIS leads to some gender bending changes for The Doctor, s/he embarks on a literal journey of self-discovery. Along the way s/he meets up with old friends, older incarnations, a few enemies, and even a naked Ood or two. Daleks and Cyberwomen and Weeping Angels, Oh my!

Join Gorilla Tango Burlesque for the trip of a lifetime! And whatever you do, don't blink.

Ages 18 and over only. Duration: approximately 60 minutes.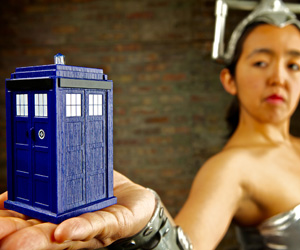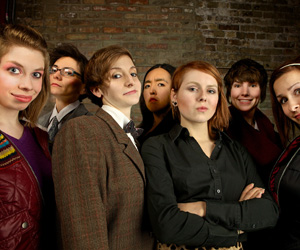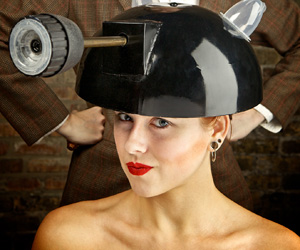 "The best Doctor Who experience I've had in ten years."- Lars Pearson, Chicks Dig Time Lords

"A fun romp through time and space with not one Doctor Who, but FOUR of them! What could be better than that? It is a sci-fi fan fantasy." - The Chicago Examiner

"You don't even need to have ever seen one episode to enjoy this hilarious take on the long running TV program... Don't miss out on Who, get your tickets today!"- Chicago Now

Written by Busty Warren
Directed by Katherine Siegel
Choreographed by Kay Smiles
Costumes by Kristen Ahern
Produced by Gorilla Tango Burlesque

Show Rating - R
Show Type -