The Empire Brings Sexy Back: A Star Wars Burlesque Sequel
BRINGING A LARGE GROUP? Special group pricing available for groups of 8 or more. Use discount code GROUP2014 to receive $28 tickets - online purchases only. Additional restrictions apply: you MUST purchase all tickets in a single purchase, no add-ons, exchanges, or refunds possible. Cannot be used retroactively.

Though insurgent Rebel Scum have destroyed his glorious Peace Globe, our Dear Lord Vader is undeterred in his quest to cleanse the galaxy of the Jedi scourge. His Esteemed Darthness invites you to join us on the Star Destroyer Enduring Freedom to witness firsthand as the vile criminal Luke Skywalker and his Galactic Terrorists are routed from their stronghold on the ice-planet Hoth and stripped bare of all defenses to expose the naked truth of their brazen lawlessness. Fear not-- you will be in no danger as the Imperial Protector Troupes will defend you from Flirtatious Furballs, Busty Muppets, and all manner of Raunchy Rebels. Also, special guest appearance by celebrity bounty hunter BOBA FETT, and Dear Lord Vader makes an important announcement about his chosen (and surely most worthy) successor. Ages 18 and over only. Duration: approximately 60 minutes.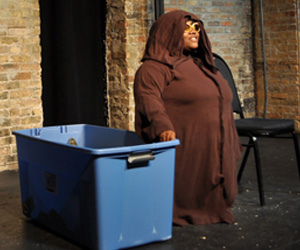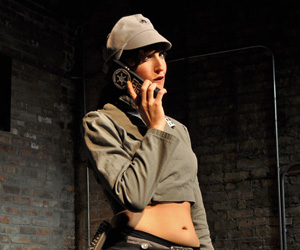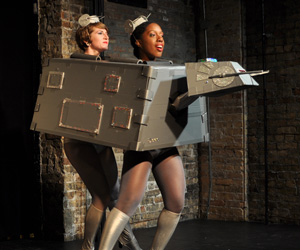 Written by K Leo
Choreographed and Directed by MsPixy
Produced by GTB.

"A funny, clever re-imagining of Star Wars: Episode V!"
Chicago Reader

"A visual extravaganza that you should not miss."
Examiner.com

"The show was amazing!"
CreatureCantina.com

Want to hire us? We do special events, corporate events, bachelor/ette parties, and more! Email info@gorillatango.com for more details.
Show Rating - R
Show Type -

Gorilla Tango Theatre Chicago[Bucktown]
1919 N. Milwaukee Ave.
Chicago, IL 60647
773-598-4549