BOOBS of the DEAD: A Walking Dead Burlesque
BRINGING A LARGE GROUP? Special group pricing available for groups of 8 or more. Use discount code GROUP2013 to receive $28 tickets - online purchases only. Additional restrictions apply: you MUST purchase all tickets in a single purchase, no add-ons, exchanges, or refunds possible. Cannot be used retroactively.

The Sheriff awakes to find that a virus has taken over the world and has transformed the majority of Chicago into undead zombie burlesque dancers. Undeterred by this gruesome turn of events, Sheriff suits up, snags a sexy mount, and rides off in search of other survivors. Will Sheriff find Wife Lady before she bags Best Friend? Will Old Dude's Winnebago run out of gas at the exact. wrong. moment? Will Southern Guy's crossbow have enough endless bolts to get them all to the Chicago CDC? The answers to all these questions and more await you in this parody of the popular Walking Dead television series.

Boobs of the Dead: The apocalypse has never been hotter. Ages 18 and over only. Duration: approximately 60 minutes.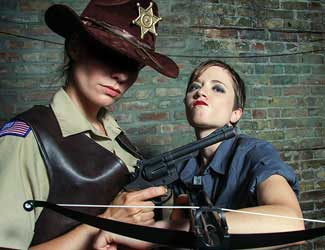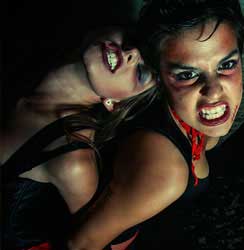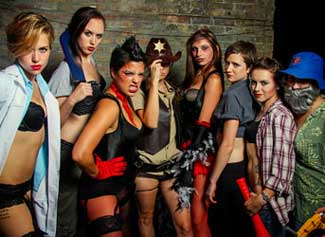 Directed by Nicole Keating
Choreographed by Erica Reid
Written by K Leo
Costumes by Kristen Ahern
Video work by Erica Reid and Fuzzy Gerdes
Produced by GTB.

"It's an explosion of glitter, blood, and sex appeal. You can't ask for anything better! Ladies and gentlemen, this is a must-see."
-Chicago Burlesque

"You can't go wrong with this show! It's very funny, clever and sexy."
-Examiner

"Funny, titalating, and deviously clever, Boobs of the Dead will be a delight for zombie fans and burlesque fans alike. HIGHLY RECOMMENDED."
-Zombie Blog

"Gorilla Tango burlesques are always smart and playful, but this edition shows a developing sophistication."
-Tony Adler, Chicago Reader


Show Rating - R
Show Type -